Greenbrier Cabin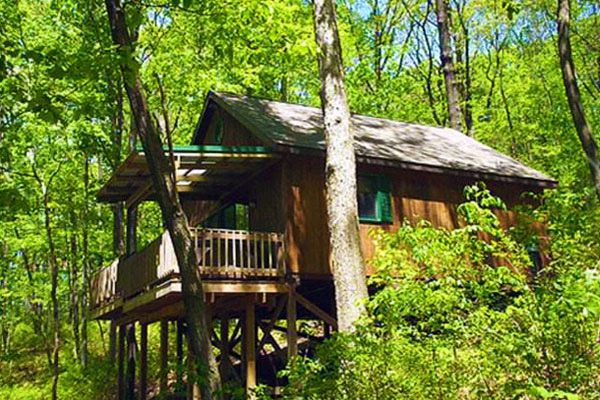 Ridgeview Cabin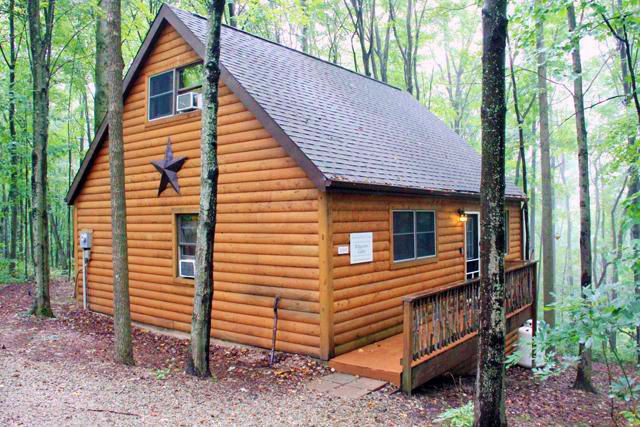 Policies & Modifications
Scottish Ridge may amend our Policy Statement from time to time in order to meet changes in regulatory, environmental, safety, and business requirements, our strategic marketing partners, service providers, or to satisfy the needs of our guests.
Amenities
Occasionally, appliances, hot tubs, fireplaces, etc. will malfunction. We service and restore these courtesies as quickly as possible; however, we will not make any rental concessions for time without these items. Hot tubs are sometimes not up to full temperature, due to cleaning and servicing, on your arrival these may need several hours to heat. We ask that you follow all guidelines and policies regarding their use in order to keep them functioning at peak efficiency.
Likewise, loss of electricity, water, or other "Acts of God" that are outside of our control will also not result in a refund on any monies paid.
Campfires
Fires are only permitted in the fire pits at each cabin. Guests are responsible to keep their fires reasonable in size and that they are extinguished when not attended. Please follow all local no burn guidelines.
Scottish Ridge does not provide firewood, but Guests may forage for wood in forests. Please source your firewood locally within the county to reduce the spread of destructive insects such as the Ash Borer.
Cancellations & Refunds
A more than 30-day notice is required to receive a 50% refund if booked through this site. A 25% refund will be issued if canceled in less than 30 days. There are no refunds for cancellations of less than 2 weeks. Bookings through 3rd party sites may have different policies.
No refunds are issued if a courtesy or amenity malfunctions during your visit.
*As of April 2020, the travel industry as a whole changed due to the pandemic of Covid-19. By booking you are declaring your understanding and agreement to our cancellation policy no refunds will be issued for Covid-19.
We encourage you to purchase trip insurance during this time of uncertainty as another way to cover yourself as a traveler. If this is something you are interested in, https://www.squaremouth.com/ss383 as a third-party vendor to cover your trip for ANY REASON you need to cancel.
Check-In Time
Please arrive any time after 4:00 PM for self check-in. A combination lockbox containing the keys is mounted next to the door. A confirmation email containing the lockbox code will be sent to you prior to your arrival. Although we work quickly to have your cabin ready for you by 4:00 PM, occasionally there might be situations requiring additional cleaning or repairs.
Check-Out Time
Check-out must be completed by 11:00 AM. Please return room keys to the lockbox and turn the numbered dials off of the unlock code to securely lock the box. Guests are expected to leave the cabin in the condition you found it with dishes washed and trash in proper receptacles.
Damages
Scottish Ridge reserves the right to refuse service and charge additional fees for any reason, including, BUT NOT LIMITED TO: property destruction, vandalism, theft, littering, improper adherence to policies, etc. Please leave the cabin(s) in the same good condition when you arrived.
The Guest is responsible for ALL damages accrued during occupancy and the Guest will be charged with any additional fees, up to and including legal fees in the event that mediation and reparation becomes necessary. The Guest acknowledges the right of Scottish Ridge to investigate, inspect, and approve the condition of the cabin prior to departure.
Firearms
There is to be absolutely NO discharging of firearms or hunting on the property. This includes firearms, archery, BB/pellet guns, Airsoft, and paintball guns. This is for the purpose of all Guest's safety.
Forgotten Items
Please check the cabin thoroughly prior to departure to ensure you have all your belongings. Any personal items left will not automatically be returned to you.
If you discover that you left something behind, you will need to call us and let us know how you wish for us to ship the item(s) to you if we can locate them. You are responsible for any and all shipping charges.
Holidays
Holidays are charged at the weekend rate and may have minimum visit requirements.
Peak rates require a 2-night stay. Friday and Saturday are considered weekends.
Holidays include: New Year's, Valentine's Day, Memorial Day, Independence Day, Thanksgiving, Christmas Eve and Christmas.
Hot Tubs
Our hot tubs are cleaned and sanitized after each stay. Hot tub usage guidelines can be found in the House Book and posted on the wall near the hot tub. We absolutely DO NOT permit adding soaps, dyes, fragrances or bubbles to the water. Doing so will result in charges for any damage and water change fees as necessary.
Housekeeping & Cleaning
Daily housekeeping service is not provided. Our rates do not include a daily cleaning fee and Guests are expected to leave their cabin in the same condition it was rented. Additional fee(s) will be charged if the cabin is left unclean. Please leave your cabin as it was when you arrived and be sure to check for all belongings before departure.
Internet
High speed Wi-Fi is provided to our Guests at no charge. Service is not guaranteed, but we make our best effort to provide this courtesy service.
Minimum Age
All Guests must be at least twenty-one (21) years of age. Children must accompanied by a parent or guardian at all times.
Payment
Full payment is due at the time of your reservation. We accept all major credit cards.
Lodging and state sales taxes are additional. A confirmation email will be sent to you once we've received full payment. Please inquire about specials promoted on scottishridge.com or Facebook.
Pets
Pets are NOT allowed. No exceptions. Certified animals are of course permitted; however, certification must be sent in advance. Guests are required to dispose of outdoor waste.
Reservations
Advanced reservations are required with a two day minimum visit. One night bookings may occasionally be accommodated with an additional $50 cleaning charge, but only if you contact us directly and there is availability. Please call first at +1(614)-270-8840 and +1(614)-270-8841
Security
At Scottish Ridge, we take security seriously. When Guests book a reservation, we use every precaution to safeguard online and offline. Your privacy is very important and we make every attempt to notify Guests prior to entering their cabin during the unexpected situation of a necessary repair. With the exception of a longer visit, it is unlikely you will see our House Manager.
Smoking
Smoking is NOT permitted inside any cabin. If you choose to smoke, you are welcome to smoke outside. Ashtrays are provided. Please do not dispose buds anywhere except outside ashtrays. This is a safety concern for everyone.
Visitors
Guests are NOT permitted to invite other visitors to stay at their cabin.